/
/
Bijbels / KJV Windsor Text Bible rood 14x19,5 (E8)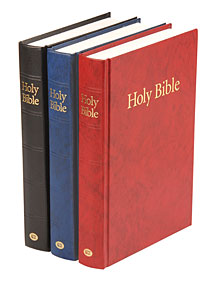 KJV Windsor Text Bible rood 14x19,5 (E8)
New Standard Text Bible with distinctive clear text and good line spacing
for optimum clarity and readability. Vinyl covered hardback in three colours.
Quality sewn binding, and Bible paper with decorative head and tail bands.

Contents:
* Gift Presentation page 
* The Epistle Dedicatory
* The Translators to the Reader
* Word List Bible Reading
Plan.
Translation: King James Version.
Size: 14 x 19.5
cm.