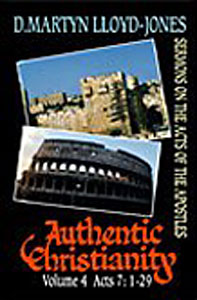 Authentic Christianity 4: Acts 7:1-29
Sermons on the Acts of the Apostles.
In the fourth volume of
Studies in the Book of Acts, Martyn Lloyd-Jones diagnoses the objections that
an unbelieving world has to Christianity. He examines StephenÉs speech to the
Sanhedrin in Acts 7 to uncover the reason why the Jewish leaders during the
early days of the church were so outraged by what the apostles said and were so
quick to persecute and silence them. It is the same reason why nonbelievers
today reject the truth: sin. Sin infects peopleÉs minds, hearts, and spirits,
blinding them to the truth of Christianity.
Lloyd-JonesÉs message is
just as relevant today as it was when he preached in Westminster Chapel on
Sunday evenings between October 1966 and February 1967, and as it was when
Stephen confronted the Sanhedrin almost 2,000 years ago. An attitude of
bitterness, contempt, and disdain toward the Gospel has always blinded people
from the truth and continues to do so today. Christians must understand this if
we are to speak to the barrier of sin that prevents nonbelievers from seeing
the Kingdom of God. (1581346174 / 9781581346176)
Recommended € 24,90


Anderen bekeken ook: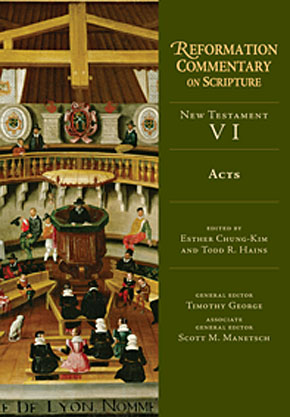 RCS NT 06: Acts
Timothy George (ed.) -
The Reformation was a call to return with renewed vigor to the biblical roots
of Christian faith and practice. Still, for ...
€ 41,90
verder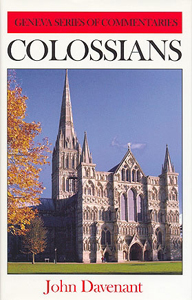 GENEVA: Colossians
John Davenant -
A Commentary.
C.H. Spurgeon, in his famous work,
Commenting and Commentaries, placed Davenant on Colossians in the
first rank of commentaries on this Pauline epistle ...
€ 21,90
verder

Authentic Christianity 1: Acts 1 - 3
D. Martyn Lloyd-Jones -
Sermons on the Acts of the Apostles.
The book of Acts is
filled with some of the most powerful accounts in the New ...
€ 16,90
verder