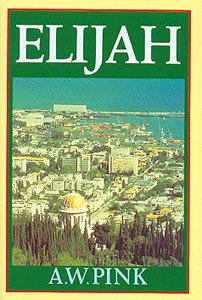 Elijah
It is fitting that the lessons which may be drawn from Elijah's ministry
should be presented afresh to our generation. History repeats itself. The
wickedness and idolatry rampant in Ahab's reign live in our gross 21st
centruy's profanities and corruptions. False prophets occupy large spheres of
influence and truths dear to our evangelical forefathers have been downtrodden
as the mire in the streets. A.W. Pink clearly felt called to the task of
smiting the ungodliness of the age with the rod of God's anger while at the
same time encouraging the faithful remnant. With these objects he undertakes
the exposition of Elijah's ministry and applies it to the contemporary
situation.
Recommended € 8,90


Anderen bekeken ook:

A Practical Commentary on First Epistle of Peter
Robert Leighton -
This is the first volume of the Works of Robert Leighton, Archbisshop of Glasgow, to which is prefixed A Life of the Author ...
€ 24,90
verder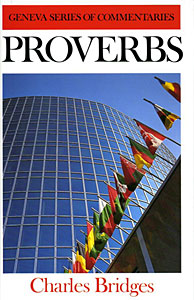 GENEVA: Proverbs
Charles Bridges -
A Commentary.
Charles Bridges (1794-1869) was one of the
leaders of the evangelical party in the Church of England in the last century.
He was the ...
€ 16,90
verder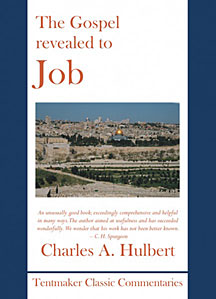 TCC: The Gospel Revealed to Job
Charles A. Hulbert -
Patriarchal Faith and Practice Illustrated.

Comprises thirty plain and practical lectures with notes in which the principal
passages of the book ...
€ 24,90
verder
Meer van deze auteur...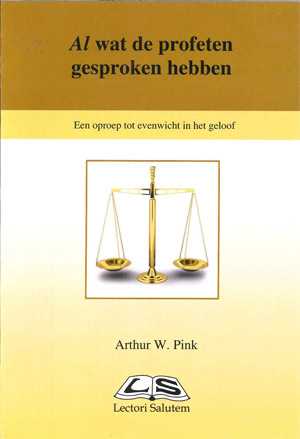 Al wat de profeten gesproken hebben
Arthur W. Pink - Deze brochure bevat een oproep om alles te geloven wat de Heilige Geest in Gods
Woord zegt. Pink waarschuwt ernstig tegen eenzijdigheid, die ...
€ 2,50
verder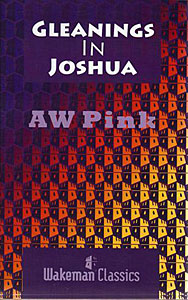 Gleanings in Joshua
Arthur W. Pink -
Arthur Pink has come to be regarded as one of the giants of expository writing.
His printed ministry began in 1922 with ...
€ 19,90
verder