/
/
Commentaren / NICNT: The Letters to Timothy and Titus
NICNT: The Letters to Timothy and Titus
The most accessible, most broadly pitched full-length commentary on Timothy
and Titus, this NICNT volume explores PaulÉs three letters to Timothy and Titus
within their historical, religious, and cultural settings.
In his
introduction, Towner sets out the rationale for his historical approach,
questions certain assumptions of recent critical scholarship, and establishes
the uniqueness and individuality of each letter. Significantly, TownerÉs work
displays unprecedented interaction with four recent major commentaries on these
Pauline letters. Centered on an outstanding translation of the Greek text and
including thorough footnotes, bibliographical citations, and indexes, TownerÉs
commentary on Timothy and Titus is sure to become a standard reference for busy
pastors, students, and scholars.
Special Features:
  * 90
page introduction covering the agenda of the commentary, the views of Timothy
and Titus in the early centuries of the church
  * a survey of the
interpretive and authorship options throughout church history
  *
Several excursuses on topics of special interest
  * Indexes of
subjects, authors, Scripture references, early extrabiblical literature, and
key Greek Words.
'Few if any scholars could be more qualified to give
birth to this volume. [...] TownerÉs newest work fills an important gap
- an up-to-date, exegetically solid, mid-range commentary on the English
text, fully informed by the Greek and wholly abreast of current scholarship.
Rejecting the unproven theory of non-Pauline authorship and ably highlighting
the individual distinctives of each letter, often obscured by the homogenizing
label ÈPastoral Epistles,É Towner has produced what may wind up being the most
useful commentary among the broadest range of English-language readers for many
years to come.' - Craig L. Blomberg
'The mature work of a
scholar who has had a love affair with the letters to Timothy and Titus over a
quarter century, this is arguably the finest and most useful commentary based
on the English text of the letters (with adequate discussion of matters Greek
in the footnotes). . . . Student and preacher alike will treasure this
user-friendly treatment for its careful summarizing of essential data and also
for its numerous shafts of fresh light from a scholar who knows all the
contemporary discussion but is not beholden to any authority except that of the
text itself.' - I. Howard Marshall
Series: New International
Commentary on the New Testament.
Recommended € 59,90

Anderen bekeken ook: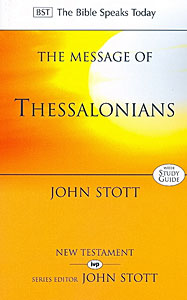 BST: Thessalonians
John Stott -
Preparing for the Coming King.
How can two brief letters to a
church in first-century Macedonia speak to us today?
John Stott believes
that Paul's letters to ...
€ 9,90
verder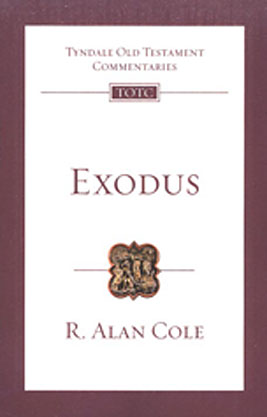 TOTC 02: Exodus
R. Alan Cole -
Exodus, Cole says, is the centre of the Old Testament." It recounts the " supreme Old Testament example of the saving ...
€ 10,90
verder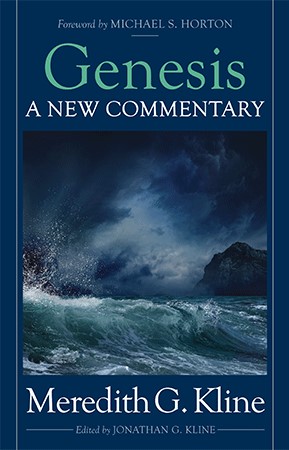 Genesis
Meredith G. Kline -
Meredith G. Kline is famous in the Reformed community for his teaching
and writings in the area of biblical and covenant theology. ...
€ 14,90
verder
Meer van deze auteur...
The Letters to Timothy and Titus (2e hands)
Philip H. Towner - NICNT (without dustjacket).
€ 30,-
verder