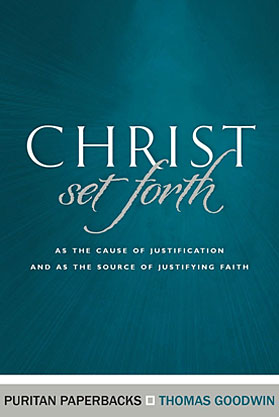 Christ Set Forth
As the Cause of Justification and as the Object of Justifying Faith.
First published in 1642, Christ Set Forth - one of Thomas Goodwin's most
beloved and enduring works - is a book full of theological riches and
penetrating pastoral insights. Addressing, from an exposition of Romans 8:34,
the pastoral problem that many believers stray in their faith by looking into
their own hearts for signs of grace instead of looking away from themselves to
Christ, Christ Set Forth is primarily a book written to encourage Christians.
As Scott Berggren says in the Foreword,
It is a guidebook for keeping one's heart and faith pointed in the right
direction, towards Christ himself. In it Goodwin pushes aside anything that
might displace Christ in one's heart. In chapter after chapter he sets forth
the glory of Christ and his work as mediator as the only object of one's faith
and affection.
Turning to nearly any page in this volume, readers will be rewarded with a " remarkably pastoral theology of justification by grace alone through faith
alone in Christ alone. - Michael Hortone"
Recommended € 10,90
Anderen bekeken ook: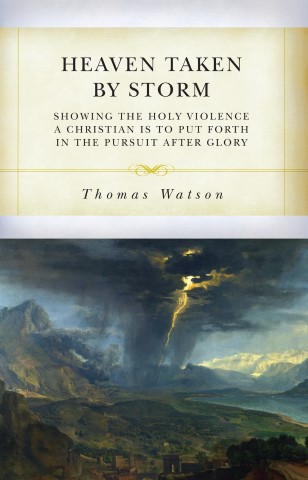 Heaven Taken By Storm
Thomas Watson - Building on Jesus's words that the kingdom of heaven suffereth violence, and " the violent take it by force (Matt. 11:12), Heaven Taken ...
€ 10,90
verder

Atonement & The Foot of Cross
Octavius Winslow -
This is a republication of two books previously published separately as
The Atonement and The Foot of the Cross. Octavius Winslow,
who ministered during ...
€ 14,90
verder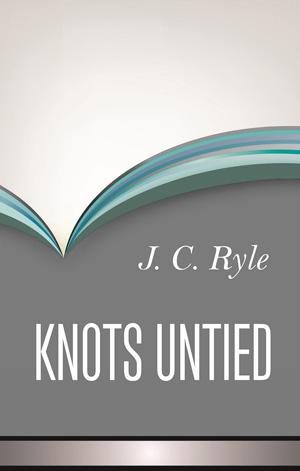 Knots Untied
J.C. Ryle -
Knots Untied is J. C. Ryle's leading work in defence of the
evangelicalism of the Church of England. When first published in ...
€ 19,90
verder
Meer van deze auteur...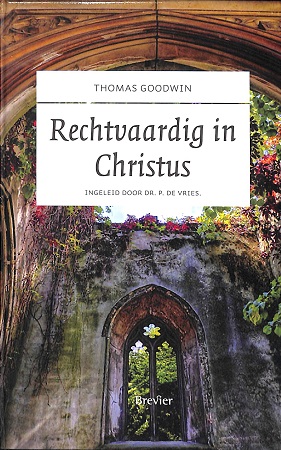 Rechtvaardig in Christus
Thomas Goodwin - 'Rechtvaardig in Christus', of oorspronkelijk 'Christus voorgesteld als de
oorzaak van de rechtvaardiging' werd voor het eerst gepubliceerd in 1642. Het
werd een van de ...
€ 20,99
verder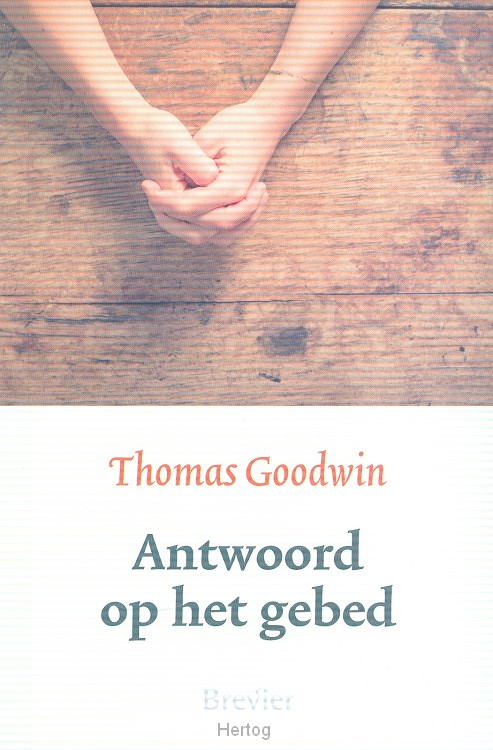 Antwoord op het gebed
Thomas Goodwin - Hoe kun je weten of een gebed door God verhoord is of zal worden? Thomas
Goodwin dringt er op aan te letten op Gods ...
€ 4,95
verder