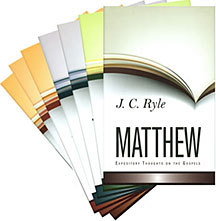 Expository Thoughts, 7 vols.
Matthew, Mark, Luke (2 vols.), and John (3 vols.).
Ryle loved the Gospels because they were so full of the Lord Jesus Christ. 'No part of the Bible is so important as this', he wrote, 'and no part is so full and complete. Four distinct Gospels tell us the story of Christ's doings and dying. Four times we read the precious account of his works and words. How thankful we ought to be for this! To know Christ is to have peace with God. To follow Christ is to be a true Christian. To be with Christ will be heaven itself. We can never hear too much about the Lord Jesus Christ.'
Ryle's Expository Thoughts can be used as a help in family worship, or as an aid in pastoral visitation, or simply as a companion to the Gospels in the private reading of Scripture.
Now reprinted in fresh, new format Expository Thoughts on the Gospel of Matthew will bring Ryle's plain yet profound insights to a new generation.
'We prize these volumes. [...] Ryle has evidently studied all previous writers upon the Gospels, and has given an individual utterance of considerable value.' - C.H. Spurgeon
Recommended € 139,00
Anderen bekeken ook: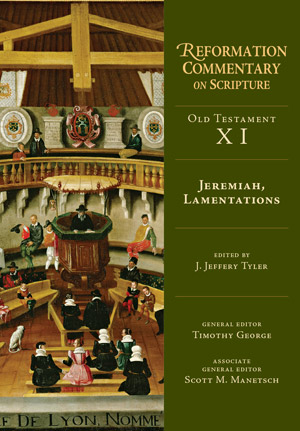 RCS OT 11: Jeremiah, Lamentations
J. Jeffery Tyler (ed.) -
In this volume of the Reformation Commentary on Scripture, church historian J. Jeffery ...
€ 44,90
verder

Romans 01: The Gospel of God
D. Martyn Lloyd-Jones -
Dr. D. Martyn Lloyd-Jones' monumental exposition of Paul's letter to the Romans has come to a conclusion with the publication of his ...
€ 16,90
verder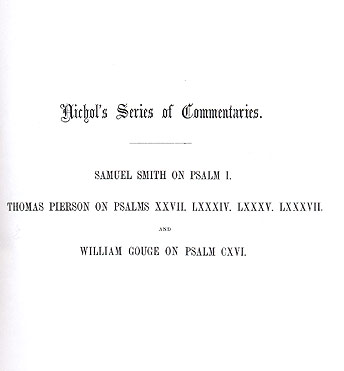 NICHOL: Psalms
Thomas Pierson -
Psalm 1, 27, 84, 85, 87, and 116.
C.H. Spurgeon in Commenting and Commentaries:
* Samuel Smith on Psalms 1: "Very popular in its day, ...
€ 34,90
verder
Meer van deze auteur...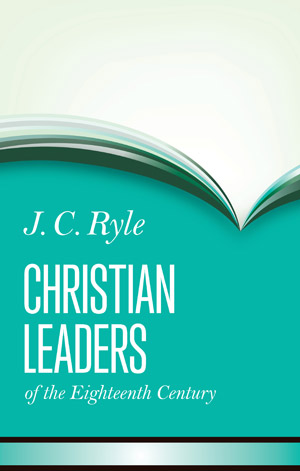 Christian Leaders of the Eighteenth Century
J.C. Ryle -
Although much has been written on the evangelical revival of the 18th century, J.C. Ryle's ...
€ 19,90
verder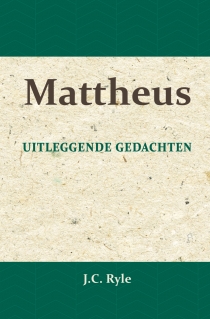 Uitleggende Gedachten over het evangelie van Mattheus
J.C. Ryle - John Charles Ryle was in de 19de eeuw een predikant in de Anglicaanse Kerk. Zijn boeken kregen in Nederland bekendheid vanwege zijn praktische ...
€ 27,95
verder