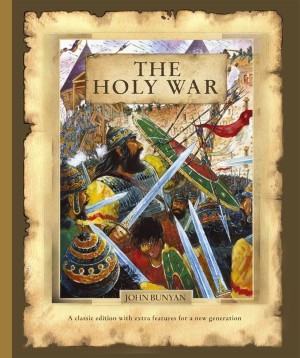 Holy War
The Battle for Mansoul.
John Bunyan could be said to have authored the most influential book in the English language
(other than the King James Bible) Í The PilgrimÉs Progress. But he has
also written another dramatic allegorical novel Í The Holy War.

BunyanÉs plan for his readers was for them to experience the struggles
of the city of Mansoul as a fierce battle rages to take control of it. However,
alongside this knife-edge drama Bunyan wished his readers to understand how the
struggles of their souls ran in parallel to the struggles of the wretched
inhabitants of that place.
The righteous and honourable ruler Shaddai and
his son Immanuel rule Mansoul with justice and equity. But the ruler of
darkness - Prince Diabolus - has other plans. With his evil captains and their
battalions Diabolus plots the fall and destruction of the once happy city. The
first to fall is Captain Resistance as Diabolus knows that there is only one
route into the city and that it can only be breached through the permission of
the people of Mansoul itself. With Captain Resistance gone the city is laid
open to Diabolic lies and the next to fall is Lord Innocency and then the city
is lost.
So begins a story of treachery and deceit, foolishness and
pride, forgiveness and final redemption. In fact this is, as Bunyan intended
it, the story of a sinner saved by the grace of God.
Recommended €
17,90


Anderen bekeken ook:

God's Wonderful Dealings with Joseph
A.M. Den Boer -
This sermons about the life of Joseph have been preached as a series in the
congregation of Sioux Center, Iowa, as midweek ...
€ 21,90
verder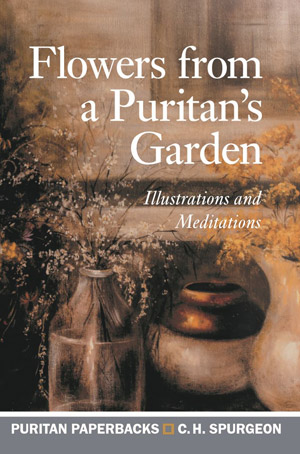 Flowers from a Puritan's Garden
C.H. Spurgeon -
Do you ever underline helpful passages in books you are reading? This
is exactly what C. H. Spurgeon used to do when reading ...
€ 7,90
verder

The Art of Prophesying
William Perkins -
with The Calling to the Ministry.
William Perkins (1558-1602)
provides basic guidance to help all Christians to read and use the Bible
intelligently. He has a ...
€ 5,90
verder