/
/
Bijbels / The Reformation Heritage KJV Study Bible Standard Hardback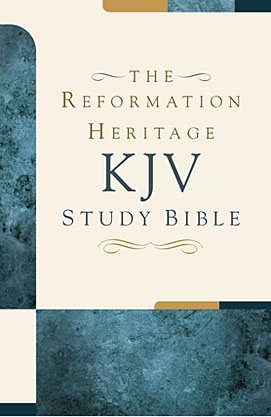 The Reformation Heritage KJV Study Bible Standard Hardback
Inleidingen op de Bijbelboeken en verklarende aantekeningen bij de vertrouwde tekst van de King James vertaling. De nuttige 'Thoughts for Personal/Family Worship' achter ieder hoofdstuk maken dit tot een unieke uitgave.
A Study Bible to Feed Your Soul...
* Thoughts for personal and family devotions for every chapter
* Three dozen articles on how to live the Christian life
* Guidance on how to experience the truths of the Bible
A Study Bible to Instruct Your Mind...
* Thousands of study notes with integrated cross-references
* Introductions to each section and every book of the Bible
* Classic Bible text with explanations of difficult words
* More than fifty articles on key Christian teachings
* Concordance, color maps, daily reading plan, and more!
A Study Bible to Discover Your Roots...
* Overview of twenty centuries of church history
* Ancient creeds, confessions, and catechisms with introductions
Editors: Joel R. Beeke, Michael Barrett, and Gerald Bilkes.
Specifications:
* Size 16.5 x 23.5 cm
* Page Font Bible: 9.8 pt. Minion Font
* Page Font Notes: 8 pt. Myriad SemiCondensed Font
Recommended € 39,90
Anderen bekeken ook: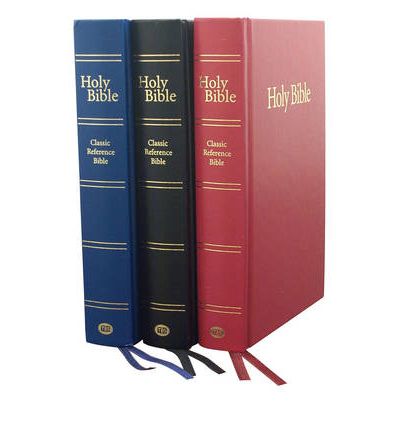 KJV Classic Reference Bible rood 12x18 cm
-
A Centre Reference Bible; Medium size. Vinyl board cover (standard hardback). Suitable for church or missionary use. An ideal gift with presentation page.
Self Pronouncing ...
€ 15,90
verder

NIV leer burg gld 24 x 16
- aantal bladzijden 1181
€ 19,90
verder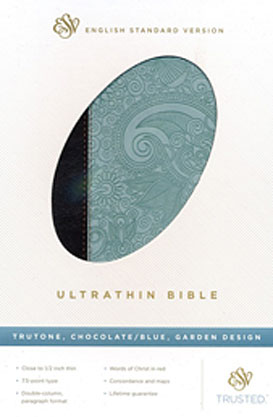 ESV Ultrathin Bible TruTone, Chocolate/Blue, Garden Design 14,5 x 22 cm
-
At just over ½ inch thin, the ESV UltraThin Bibleis highly portable and great for on-the-go reading. The Bible text is printed on high-quality, ...
€ 22,90
verder