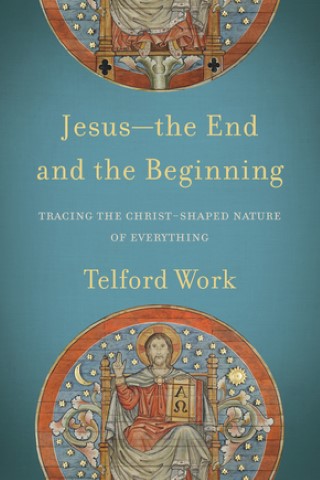 Jesus - the End and the Beginning
Telford Work examines some of the most important ways Jesus is the omega and " the alpha--the end and the beginning. Jesus alone fulfills the divine purpose " for all things, brings about the end of the old world's evil and suffering, and
is the beginning of eternity's new creation. This core conviction is one of the
deepest logics that shapes Christian thinking and life.
Jesus--the End and the Beginning offers a unique, big-picture introduction to
how Jesus's life and death shape Christian theology and practice and helps
readers fully understand Jesus's transformation of all things. The author uses
Jesus's life and death as an entry point into understanding Christian theology,
offering readers an accessible way to understand elusive and abstract
theological concepts. Most chapters feature a central biblical character who
illustrates the book's thesis. Professors and students in introduction to
theology, Christology, soteriology, eschatology, and other theology courses
will value this work. It will also be of interest to pastors and church leaders.