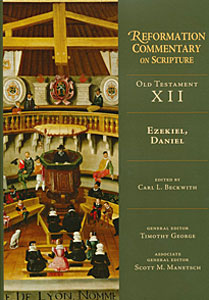 RCS OT 12: Ezekiel, Daniel
The Reformation era revolution in preaching and interpreting the Bible did not occur without keen attention to the Old Testament Scriptures. This is especially true with regard to the Hebrew prophets. Ezekiel and Daniel, replete with startling, unnerving imagery and visions, apocalyptic oracles of judgment and destruction, captivated the reformers as they sought to understand their time and themselves through the lens of Scripture. Equally, these prophetic books underscored the covenantal promises to God's people and the hope of restoration, which the reformers understood to be the righteousness of Christ made available in faith.
Reformation commentary on the prophets Ezekiel and Daniel are windows into the biblical, theological and pastoral minds of the reformers as they engage the details of the texts, make theological judgments, and apply fresh reading of Scripture for their contemporaries. Familiar passages, such as Ezekiel's dazzling vision of the wheels, the building of the temple, or Daniel's four beasts, are given new layers and textures. Moreover, these new emphases are clearly compounded by the Reformation's own apocalyptic expectations which heightens the sense with which the commentators approached the text.
Ezekiel and Daniel collects the comments of the monumental figures like Luther, Calvin and Melancthon, alongside many lesser known and read thinkers, such as Heinrich Bullinger, Hans Denck, Giovanni Diodati, Johann Gerhard, John Mayer, Matthew Mead, Johann Oecolampadius, Jakob Raupius, Johann Wigand and Andrew Willet. Several beloved English Puritans are also included: Richard Baxter, John Bunyan, Thomas Manton and John Owen. The wealth of Reformation interpretation on these books of Scripture is brought together for the first time.
Features:
* Offers the insights of Protestant Reformation interpretations of Ezekiel and Daniel* Presents the diversity and the unity of Protestant Reformation interpretation of Scripture* Highlights the exegetical developments that characterized the Protestant Reformation* Features a wealth of Reformation commentary material previously unavailable in English* Introduces the reader to the rich and complex world of the Protestant Reformation* Includes in-depth but accessible introductions by world-class Reformation scholars to Reformation interpretations of each book of the Bible
Series: Reformed Commentary on Scripture Old Testament, volume 12.
Editor: Carl L. Beckwith.
Recommended € 49,90
Anderen bekeken ook: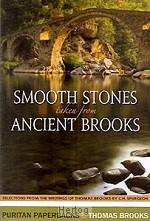 Smooth Stones Taken From Ancient Brooks
Thomas Brooks -
Selections from the Writings of Thomas Brooks by C.H. Spurgeon.
"As a writer, Brooks scatters stars with both his hands: he hath dust ...
€ 7,90
verder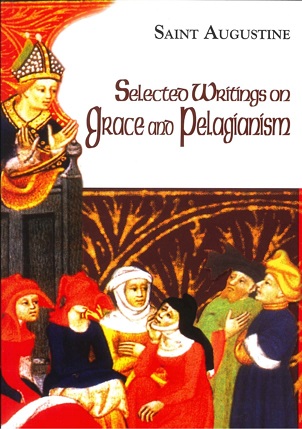 Selected Writings on Grace and Pelagianism
Aurelius Augustinus -
Of the different controversies that preoccupied Augustine during his lifetime, Pelagianism was indisputably the most ...
€ 34,90
verder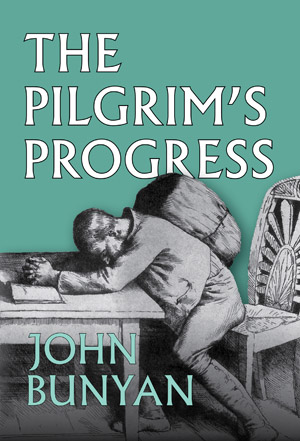 John Bunyan
The Pilgrim's Progress -
Although John Bunyan's Pilgrim emerged in Puritan dress from the Town Prison on Bedford ...
€ 14,90
verder
Meer van deze auteur...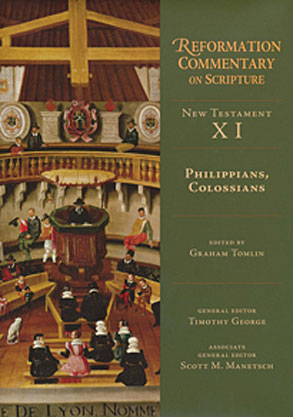 RCS NT 11: Philippians, Colossians
Timothy George (ed.) -
Paul's letters to the Philippians and Colossians celebrate the glory and supremacy of Jesus Christ and his saving work, a refrain ...
€ 39,90
verder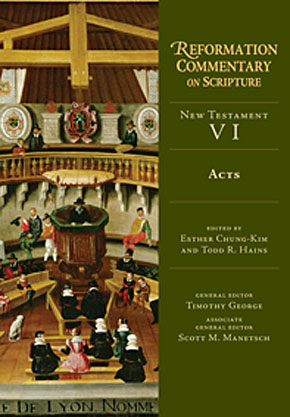 RCS NT 06: Acts
Timothy George (ed.) -
The Reformation was a call to return with renewed vigor to the biblical roots of Christian faith and practice. Still, for ...
€ 39,90
verder