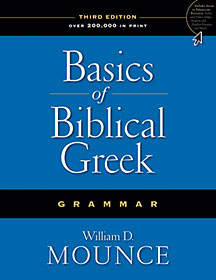 Basics of Biblical Greek Grammar, 3rd ed.
First published in 1993, Basics of Biblical Greek is the most popular introduction to the field, used in universities and seminaries around the world. Over 200,000 students have learned biblical Greek under its guidance. This significant third edition has been carefully developed in consultation with instructors, students, self-learners, and homeschoolers.
Users can now take advantage to the many improvements made at the book's website, where they will find an online course, walking students through every chapter; vocabulary flashcards; video and audio helps; Greek fonts; quizzes for each chapter; fun songs and games; and much, much more.
Now in a larger size, with an attractive 2-color design, the third edition adds an element of fun, with encouragement, songs, and more, which appear in the margins. Chapter 35 has been split into two chapters, 'half-time review' sections have been added to every chapter, and new exegesis sections are now included. These and other improvements serve to enhance the learning experience and will continue BBG's legacy as the premier introduction to biblical Greek.
Recommended € 49,90

Anderen bekeken ook: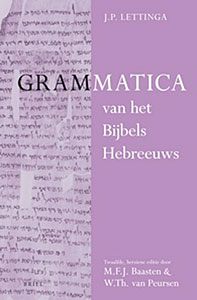 Grammatica van het Bijbels Hebreeuws 12e ed. + Leerboek
J.P. Lettinga -
Grammatica, twaalfde herziene editie, door J.P. Lettinga, Martin Baasten, W.Th. van Peursen; Leerboek door Martin Baasten en W.Th. van Peursen.
Deze Grammatica biedt ...
€ 69,90
verder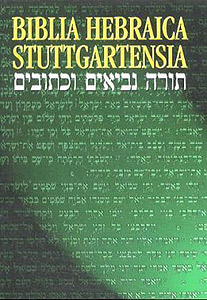 BHS Biblia Hebraica Stuttgartensia -PB- (13x18 cm)
Kurt Elliger (ed.) -
Biblia Hebraica Stuttgartensia (BHS) is known to be the definitive edition of the Hebrew Bible. It is widely regarded as a reliable ...
€ 24,-
verder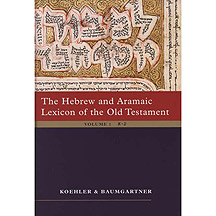 Hebrew and Aramaic Lexicon of the Old Testament
Ludwig Koehler -
In this Study Edition the complete vocabulary of the Hebrew Bible, including those parts of books which are written in Aramaic, is available. ...
€ 219,90
verder
Meer van deze auteur...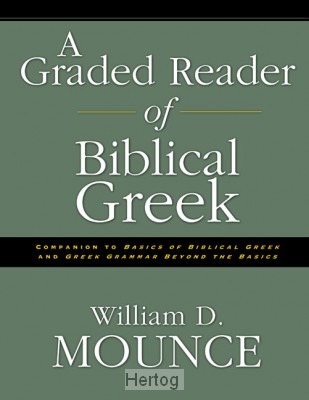 A Graded Reader of Biblical Greek (2e hands)
William D. Mounce - Making the leap from the basics of biblical Greek to its real-life application can be a frustrating challenge for students of intermediate ...
€ 15,-
verder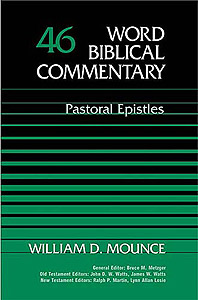 WBC 46: Pastoral Epistles
William D. Mounce -
The Word Biblical Commentary delivers the best in biblical scholarship, from the leading scholars of our day who share a commitment to ...
€ 39,90
verder