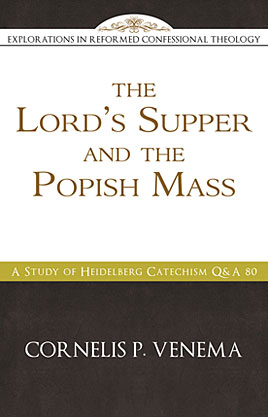 The Lord's Supper and the Popish Mass""

The controversial question and answer 80 of the Heidelberg Catechism,
which condemns the popish Mass," seems to some a harsh statement in this " document otherwise admired for its warm pastoral style and genial tone. Viewing
this question and answer as unnecessarily polemical and injurious to the
Catechism's usefulness as a contemporary statement of the Christian faith, some
Reformed denominations have removed it from the text. Cornel Venema provides
historical background and biblical teaching to defend the Catechism's inclusion
of question and answer 80, arguing that it must be retained today, as it
reflects a fundamental evangelical passion to uphold the sufficiency of " Christ's one sacrifice on the cross and to condemn idolatry in whatever
form.
"


Recommended € 9,90


Anderen bekeken ook: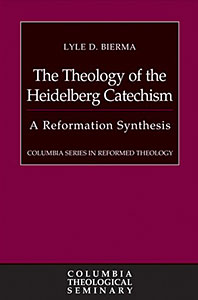 Theology of the Heidelberg Catechism
Lyle D. Bierma -
A Reformation Synthesis.
The Heidelberg Catechism, first approved in 1563, is a confessional document of
the Protestant movement considered one ...
€ 29,90
verder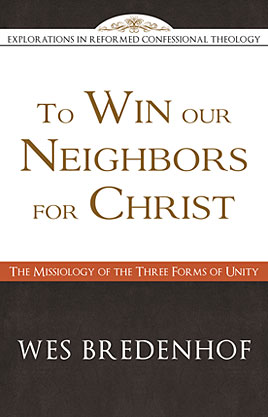 To Win Our Neighbours for Christ
Wes Bredenhof -
The Missiology of the Three Forms of Unity.
In many modern histories of Christian missions, the Protestant Reformation of
the sixteenth century ...
€ 7,90
verder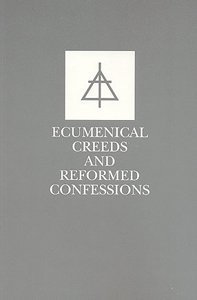 Ecumenical Creeds and Reformed Confessions
-
This book, approved by Synod 1988 of the Christian Reformed Church, contains
the Apostles', Nicene, and Athanasian creeds, as well as translations of the
Belgic Confession ...
€ 7,90
verder
Meer van deze auteur...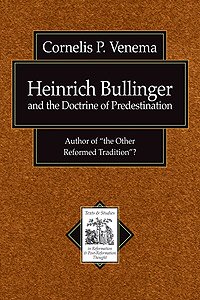 Heinrich Bullinger and the Doctrine of Predestination (2e hands)
Cornelis P. Venema - Author of 'the Other Reformed Tradition'?

Heinrich Bullinger is one of the most important figures of the Reformed heritage, yet his theological contribution ...
€ 25,-
verder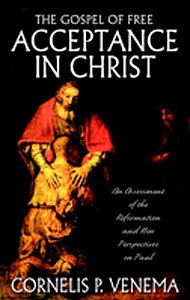 Gospel of Free Acceptance in Christ
Cornelis P. Venema -
An Assessment of the Reformation and New Perspective on Paul.

Recent decades have seen a renewal of interest in the central
message of the ...
€ 16,90
verder