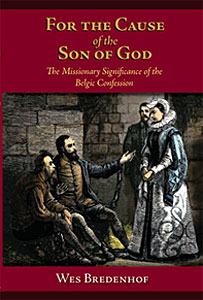 For the Cause of the Son of God
The Missionary Significance of the Belgic Confession.
The Reformation is usually not associated with missionary fervor. Similarly,
the confessions of faith produced by Reformed churches have seldom been viewed
as missionary statements. This book argues for a reconsideration of these
positions.
The focus is on the Belgic Confession of faith written in 1561 by
the Belgian martyr, Guy de Bres. Bredenhof argues that the Belgic Confession
was an effort on the part of de Bres and the Reformed churches of the Low
Countries to reach those they considered to be non-Christians. He demonstrates
how the structure of the Confession represents a contextualized witness to the
sixteenth century Europe. For the Cause of the Son of God also looks at
missionary uses of the Belgic Confession in the seventeenth and twentieth
centuries, both from theoretical and practical perspectives.
The church will
surely be enriched by a more careful reflection on the relationship between
confessions such as the Belgic and the call of Christ to bring the gospel to
the ends of the earth.
The context which gave birth to this book were discussions which surfaced in
the 1950s and especially the 1960s within the Christian Reformed Church (CRC)
about whether the Three Forms of Unity (Belgic Confession, Heidelberg Catechism
and Canons of Dort) were liabilities or assets when it came to the churchÆs
missionary calling. A consensus developed that these documents had little to do
with mission or missiology. The Belgic Confession was particularly singled out
as being inadequate at best. For the Cause of the Son of God re-examines this
question using more recent historiographical methods and insights into the
context out of which the Belgic Confession emerged.
The contemporary missiological strengths and weaknesses of the Confession are
considered in depth and an attempt is made to provide a missiological
commentary on selected articles of the Confession. For the Cause of the Son of
God also considers the use of the Confession by a seventeenth-century Reformed
theorist of mission (Gisbertus Voetius) and a seventeenth-century Reformed
practitioner of mission (Johannes Megapolensis). Attention is given to
discussions of the Belgic Confession in the Christian Reformed Church in the
1950s-1980s; discussions which led to the development of the Contemporary " Testimony: Our World Belongs to God. Finally, the book considers the " relationship between Reformed missiology and the confessions, as well as the
perennial issue of what it means to be a church ready to confess.
Especially interesting is the connection Dr. Bredenhof draws between the " Confession and the suffering martyr-witness of the confessing church to a lost
world.
For the Cause of the Son of God will be welcomed by those who love the
Reformed confessional witness to biblical truth and who are zealous for the
world-wide preaching of the gospel. - Joel R. Beeke"
Recommended € 28,90
Anderen bekeken ook: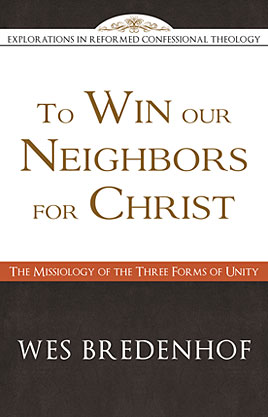 To Win Our Neighbours for Christ
Wes Bredenhof -
The Missiology of the Three Forms of Unity.
In many modern histories of Christian missions, the Protestant Reformation of
the sixteenth century ...
€ 7,90
verder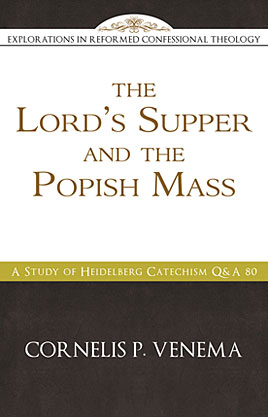 The Lord's Supper and the Popish Mass""
Cornelis P. Venema -
The controversial question and answer 80 of the Heidelberg Catechism,
which condemns the popish Mass," seems to some a harsh statement in ...
€ 6,90
verder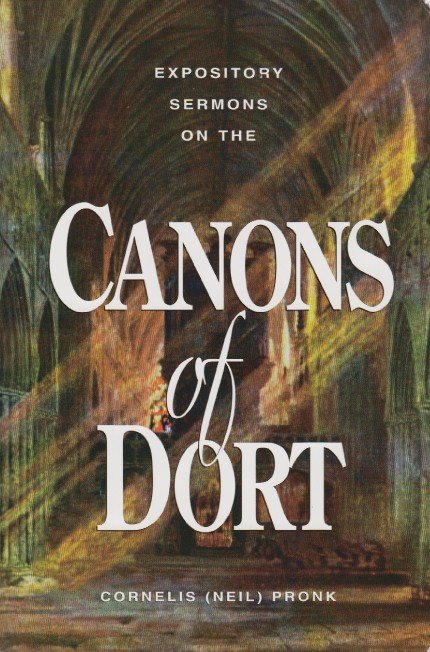 Canons of Dort
Cornelis (Neil) Pronk -
Expository Sermons.
The church does well to be familiar with
the Canons of Dort. They speak with a clear voice and in unmistakable terms.
They ...
€ 34,90
verder