Berlin (2e hands)
In this critical introduction to the works and ideas of Isaiah Berlin, the author pays especial attention to Berlin's political thinking, but brings out the connections between it and Berlin's other themes and preoccupations, particularly those which find expression in Berlin's books of essays in the history of ideas (notable among such volumes is 'The Crooked Timber of Humanity').
Anderen bekeken ook:

Theology, Ethics and the Nineteenth-century American College Ideal (2e hands)
Thomas Edward Frank - Conserving a Rational World.
€ 20,-
verder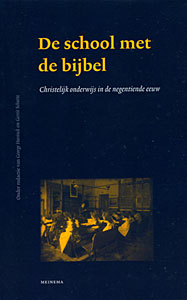 De School Met De Bijbel (2e hands)
Merkloos - In dit jaarboek staat het onderwijs op christelijke scholen in de negentiende ccuw centraal. Hoe kwam het christelijk onderwijs tot stand en werd het ...
€ 5,-
verder

How to Enjoy the Bible (2e hands)
E.W. Bullinger -
€ 10,-
verder